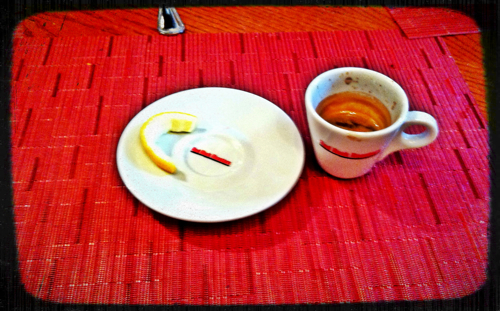 photo, filter, frames: iPhone


The tiny espresso cup was thusly titled, I disturbed the picture-perfect scene to capture the name, only, after a sip of espresso, I was possibly vibrating too much to get a steady shot with the tiny phone-cam.
Post-production was handled on the phone, as well. The location? Ojo Caliente. After lunch coffee. Perfect shot of caffeine to get the Red Tuesday meme jolted. Started.
Laeti edimus qui nos subigant!
Two Meat Tuesday (the book)

Pink Cake A commonplace book.
SkyFriday.com