Denver is the Mile-High City, odd to me, since there are several other cities along the same cordelia that could bear that inscription. Albuquerque and Santa Fe both come to mind. However, it is Denver's moniker. Bearer's marque, I guess. While in Santa Fe, everyone else was looking at mountains and this truck's logo caught my attention.
Just an odd logo, part old-school, a throwback in design and execution, thoroughly "modern" with its lettering, and yet, it does represent a Denver company of some kind. Early morning, probably delivering Santa Fe groceries.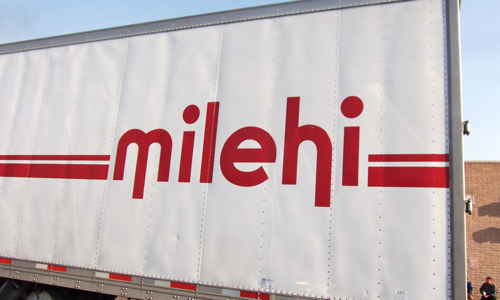 Laeti edimus qui nos subigant!
Two Meat Tuesday (the book)

Pink Cake A commonplace book.